Construction – Outdoor Pools
If you choose an outdoor pool then our representative will be only too pleased to meet you on site for a free consultation with help in offering you all the options that may be available to you in creating a stunning pool that is both easy to maintain and economical to operate
Kingfisher Poolcare offer three outdoor pool options: 
Complete design and build to include cad drawings, shell construction using the PSS system, finishes and filtration.
Shell design and supply by PSS shuttering, with construction of the shell by your own local builder. Finishes and filtration, carried out by Kingfisher.
Complete design and supply of listed materials and drawings for your local trades to carry out the swimming pool project with dedicated supervision dates for advice by Kingfisher Poolcare.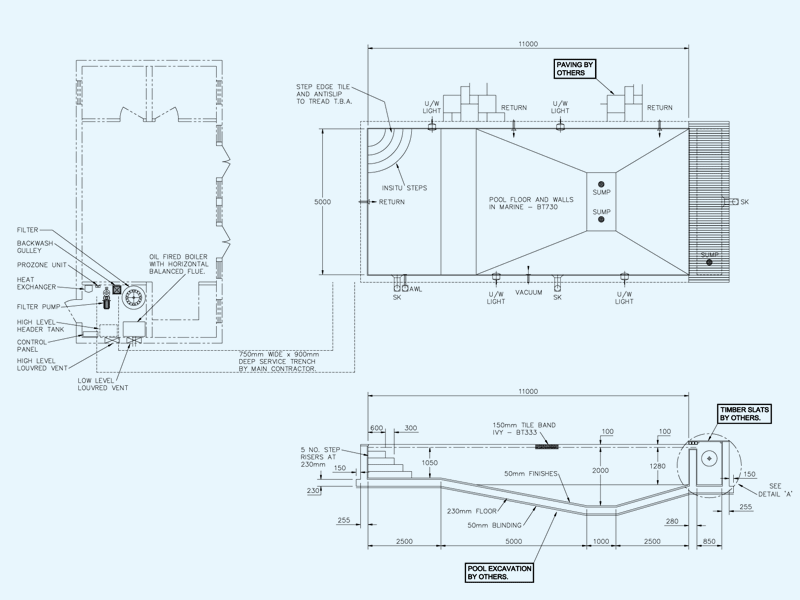 01. Typical Outdoor Pool
Plans and sections for Kingfisher Poolcare's complete design and build service including automatic cover.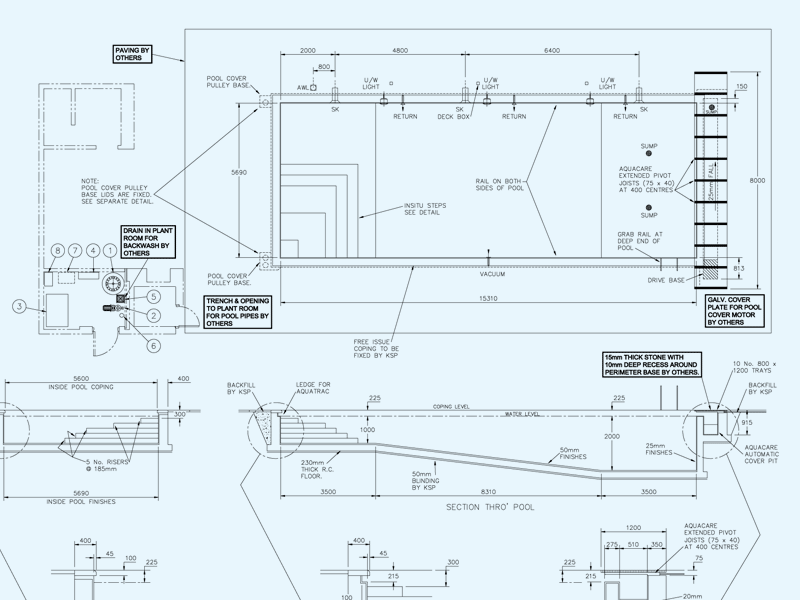 02. Typical Outdoor Pool
Excavation drawing with construction details for Client's own builder to construct shell. Finishes and filtration by Kingfisher Poolcare Ltd.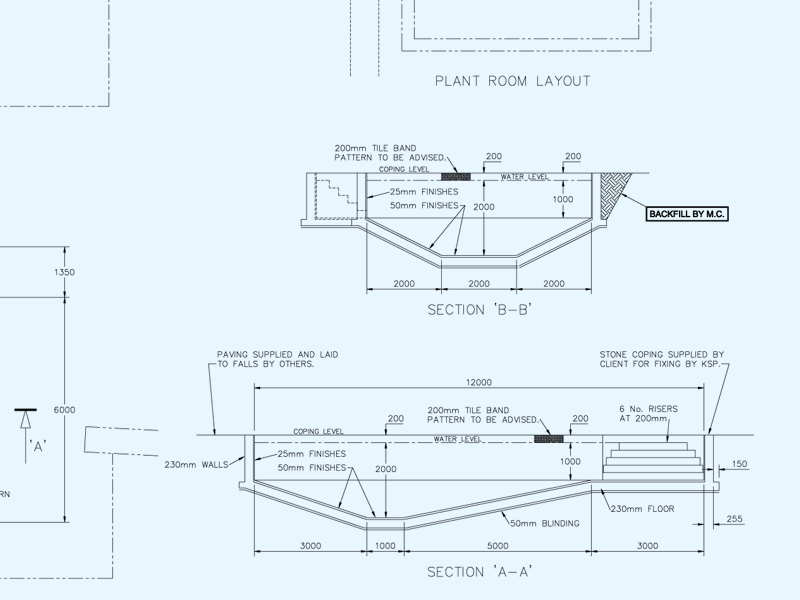 03. Typical Outdoor Pool
Construction details with excavation drawing for Client to construct and install Kingfisher Poolcare's kit with dedicated supervisor visits.